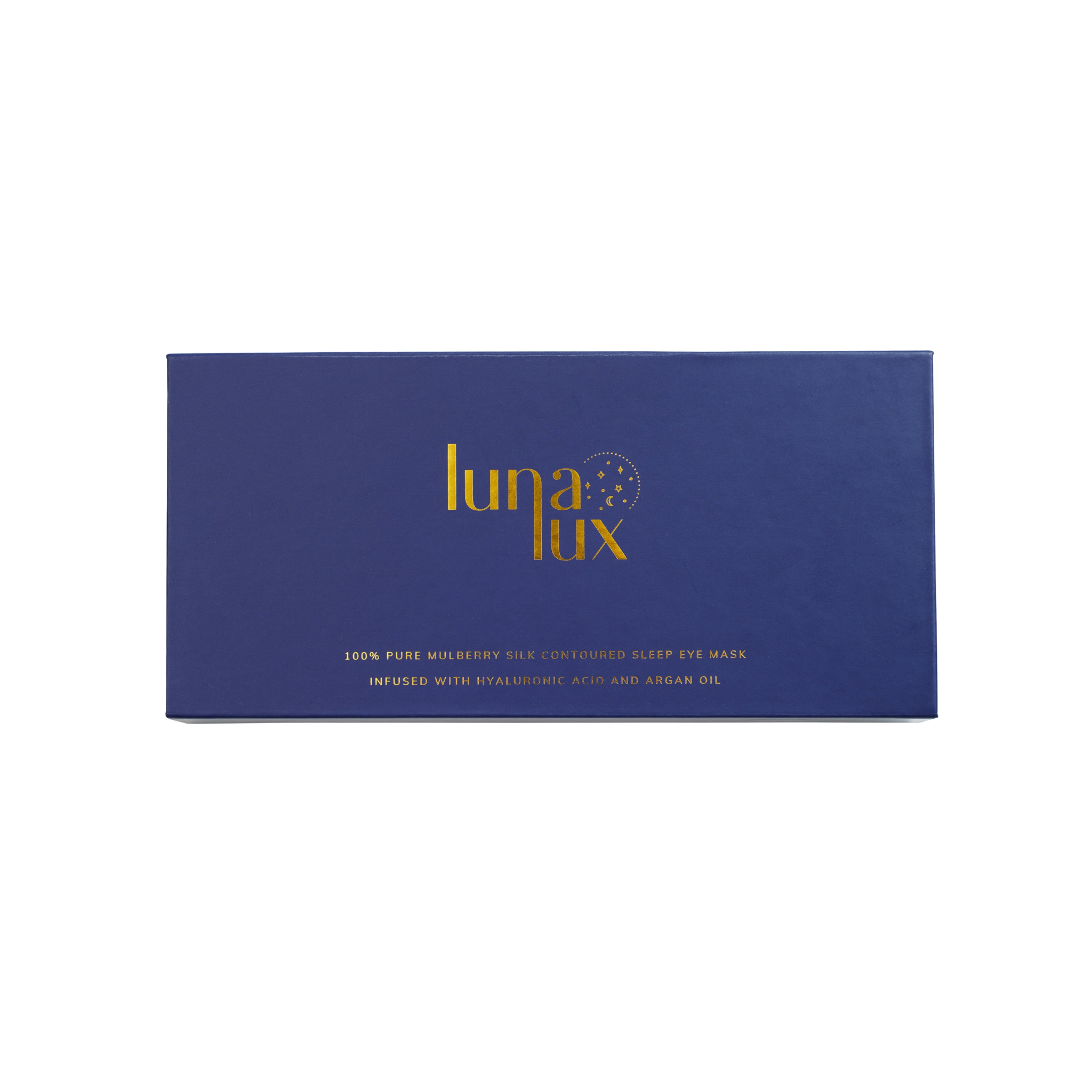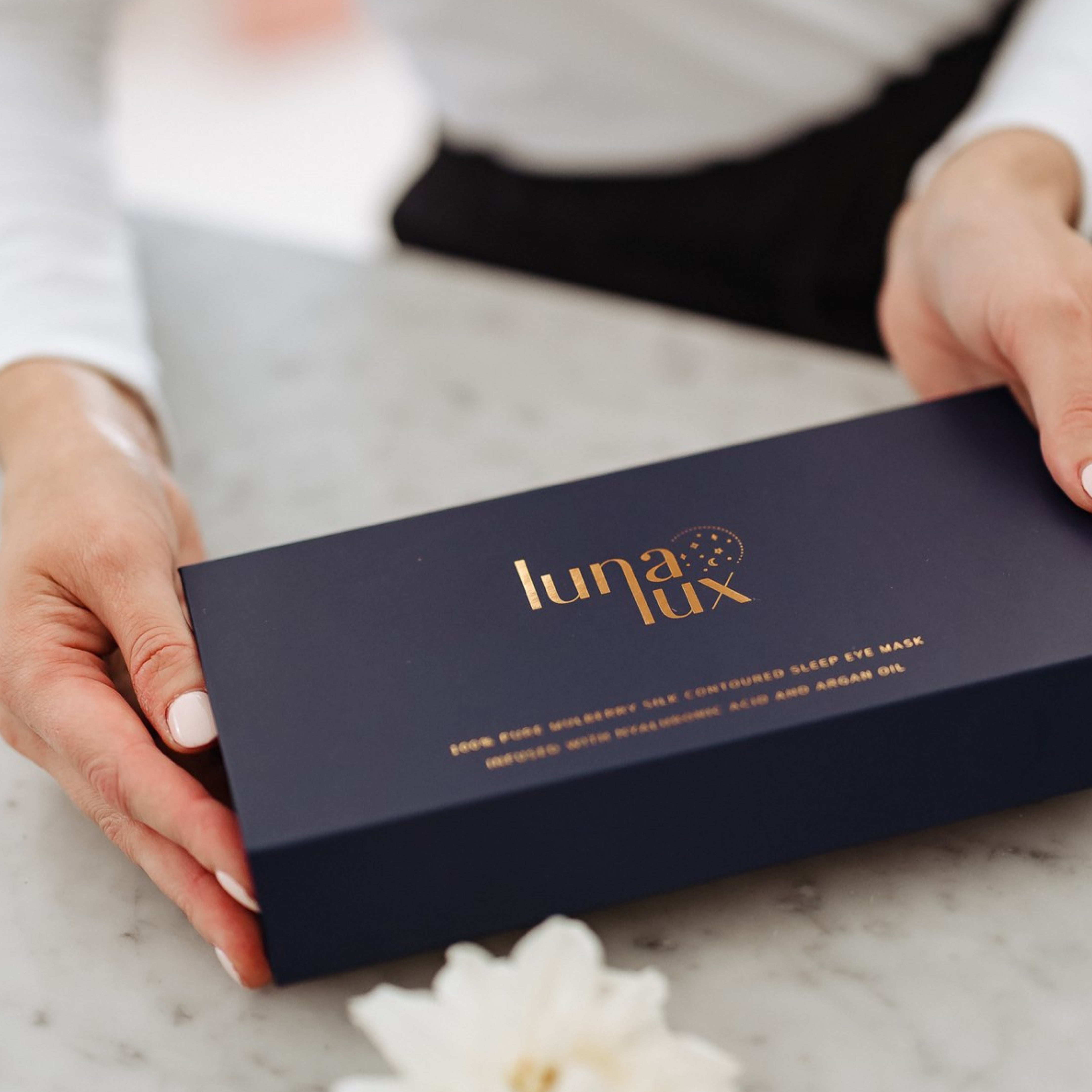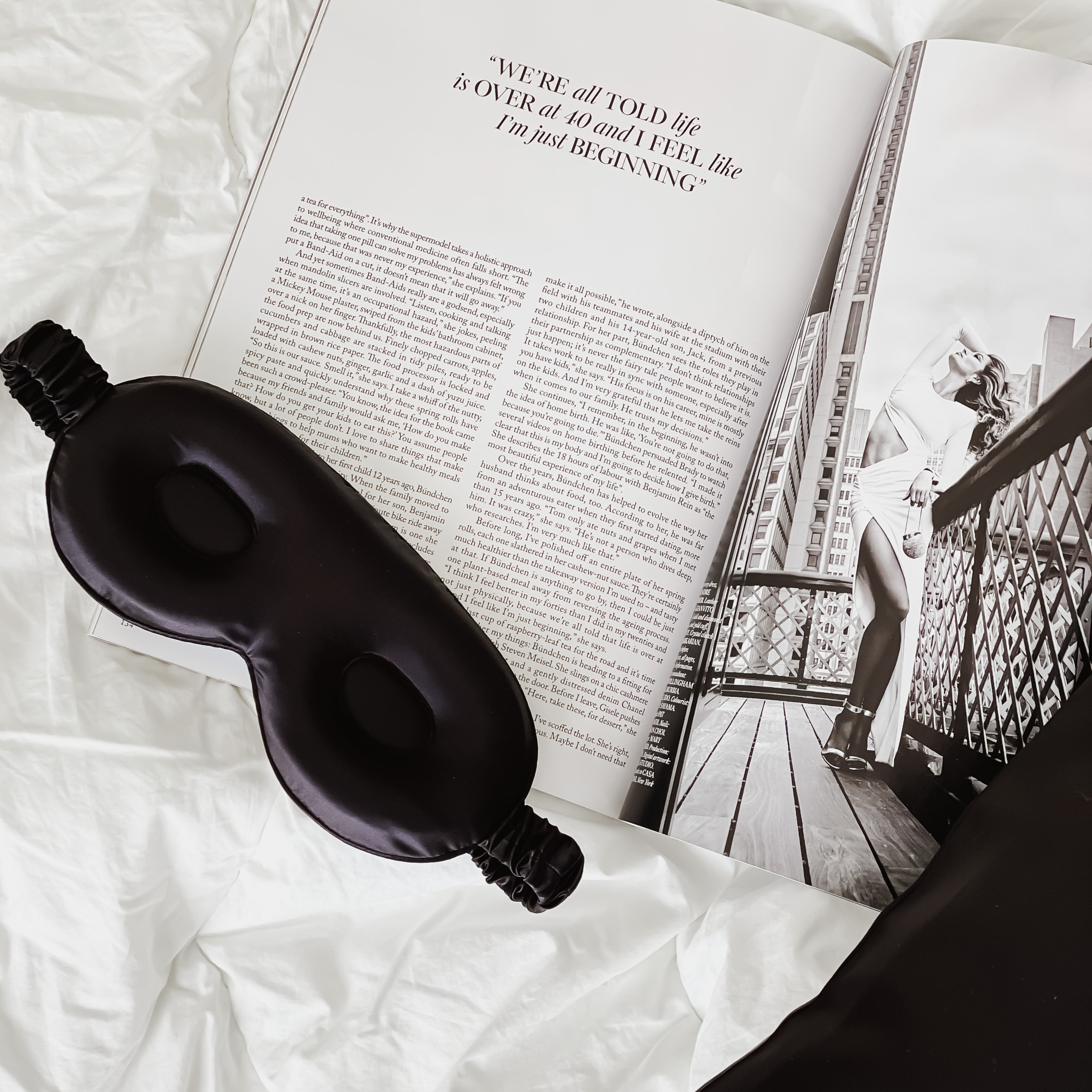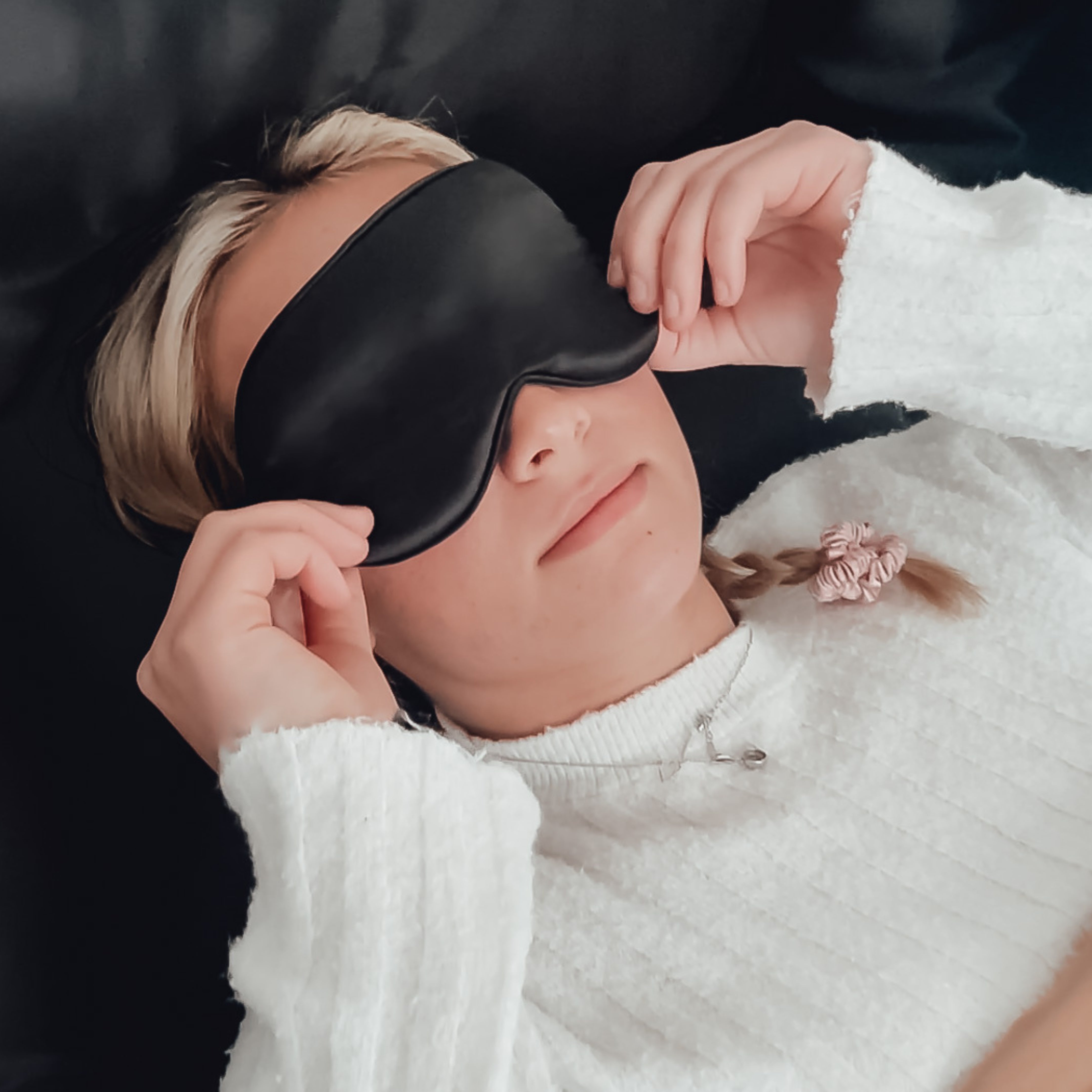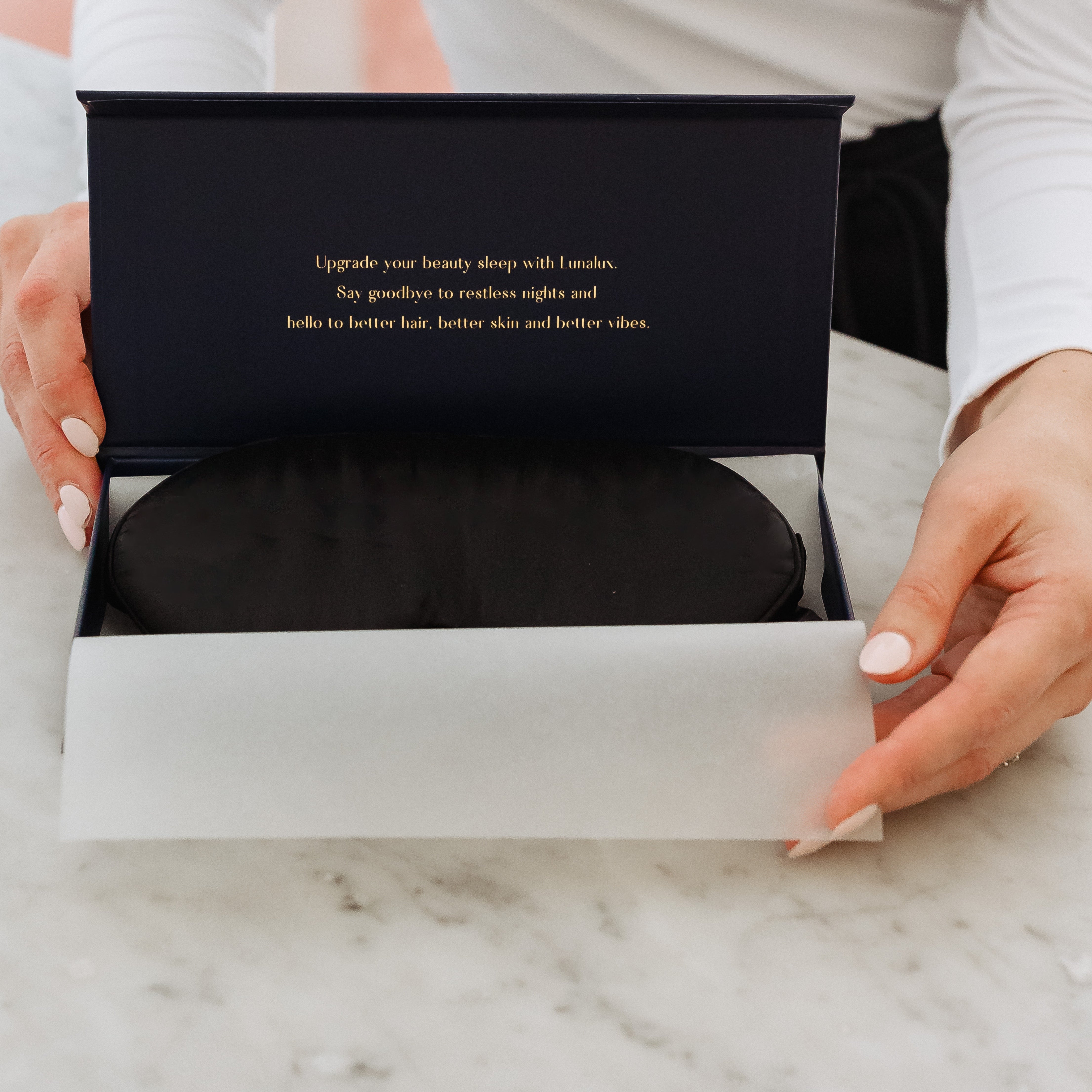 100% Mulberry Silk Contoured Eye Mask
Experience the ultimate luxury in beauty sleep with our Limited Edition 100% Silk Contoured Eye Mask.

Expertly crafted with an eye for detail, this isn't just an eye mask—it a golden ticket to a dreamier sleep experience, catering to the unique needs of all sleepers, including those who sleep on their side and those with long or false eyelashes.
The contoured design of this mask is a game-changer.
It gives your eyes the freedom they deserve—you can blink, breathe, and even keep your eye makeup intact while resting. The thoughtful design doesn't exert pressure on your nose or eyes, making it perfect for side sleepers,  those with long or false eyelashes or catching some much needed zzz's on a long flight. 
But the magic doesn't stop there. We've taken our classic silk mask and elevated it withour Lunalux Silk. This advanced fabric is infused with hydrating ingredients, including hyaluronic acid and argan oil, to nourish and protect your skin and delicate eye areas as you sleep.
Designed to block out any light, the padded eyecups and smooth nose contour create your very own personal oasis of tranquility, no matter where you are. And with no pressure on your nose or eyes, your comfort is assured.
Limited in number and unmatched in luxury.
So why wait?
Treat yourself to the unparalleled comfort of our 100% Silk Contoured Eye Mask and wake up to brighter mornings and a fresher you.
Your dreamy nights await.
For best results gently hand wash with mild detergent. Do not wring dry. 

100% Pure Grey Mulberry Silk Sleep Mask Infused with Hyaluronic Acid and Argan Oil
One size 8.7"x4.2" - fits most 
Comes with its own silk bag
Hand wash with cold water. Air dry only
We recommend hand washing your sleep mask with cold water only using a delicate silk or wool detergent that is specially formulated to be pH neutral. (These can be purchased at most supermarkets.) 
Do not bleach.  
If you would like to get rid of the creases in the silk, iron when slightly damp using a cool setting and always iron inside out.  
Shipping is with Australia Post for a flat rate of $5.00 for delivery within Australia.
For all orders over $55.00 we offer FREE Shipping
All orders are dispatched within 2 days.
Please note our warehouse is closed on the weekend. 
Please note shipping times can vary based on seasonality and load however we will try our very best to be as speedy as possible! 
21 nights hassle free returns
Order today and enjoy a 21 night risk free trial of your Lunalux products. If you decide our products aren't for you, simply send us an email and we'll help you out.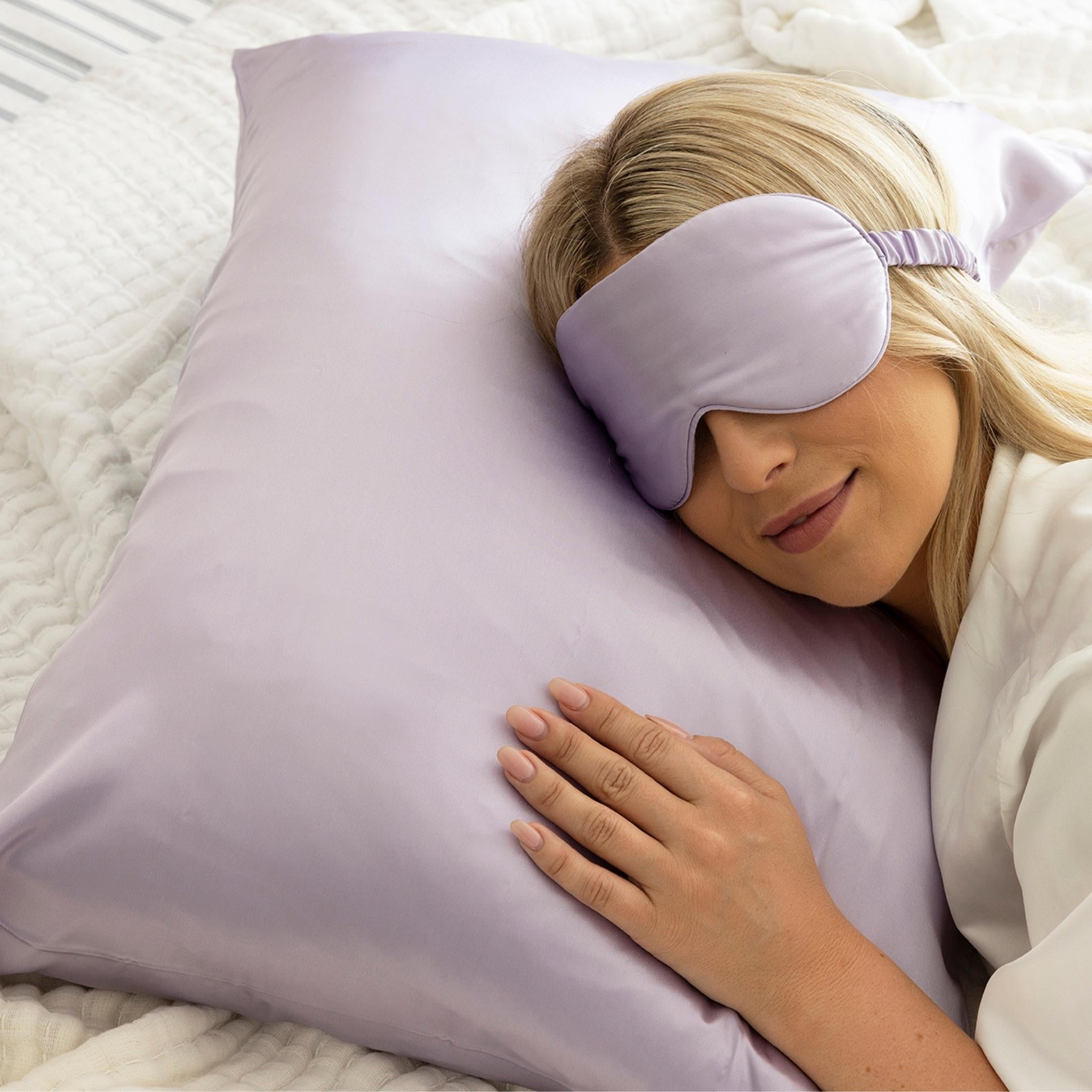 Sleep better with Lunalux
Why Should I Sleep with an Eye Mask?
Improved Sleep Quality: Silk eye masks create a gentle, soothing pressure on the eyes that can help you fall asleep faster and stay asleep longer.
Luxurious Comfort: Silk is a soft, smooth, and luxurious material that feels amazing against your skin, making you feel pampered and comfortable.
Skin and Hair Benefits: Silk is gentle on your skin and hair, reducing the risk of wrinkles and hair breakage, making it a great choice for those with sensitive skin.
Helps to Block Out Light: The natural properties of silk help to block out light, making it an ideal choice for those who need complete darkness to sleep.
Perfect for Travel: Silk eye masks are compact and easy to pack, making them a perfect travel companion for those who want to sleep on long flights, car rides or train journeys.
where science meets skincarae
Say hello to smoother, softer, hydrated skin & hair
We're here to change the way we sleep.
We've combined beauty, technology and sleep to create products unlike any that have ever been made and bring something new to the world of sleep.

We believe in being simple and honest about every product we make.
At Lunalux we're putting sleep and self care back onto the priority list.